Welcome to Prairie Rose Boutique ~ Where chic style harmoniously blends with our mainstream lives.~
---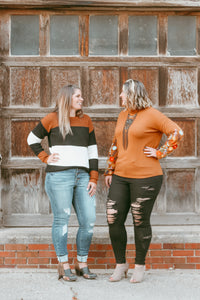 Sweater Weather
I'll be honest, fall and winter weather are not our faves. Our preference is swimming suits over sweaters. We love the sun and are sad to see it go! But one thing we do love about this time of year is getting to spend more time with family. Whether that means being forced to stay inside because it's too cold outside or spending time together during a holiday, we enjoy every minute of family time we can get. We've grown more intentional about this over the years. Losing some family members has taught us that tomorrow is not guaranteed so we must make the most with the time we have today. We encourage you to do the same. Live each day in the moment and hug your friends and family every chance you get!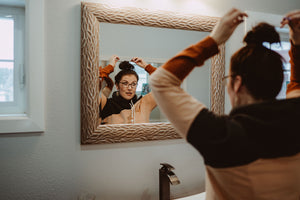 Exclusively You!
Style 311 and Prairie Rose Boutique are proud to offer our Exclusively You! packages!  There is only one you, beautiful you, and you have specific traits that are exclusive to only you.  Exclusively You! gives you intentional direction to dress your best based on these traits, giving you the tools and tips to go out in effortless style that sparks confidence through personalized virtual style appointments.
MORE INFORMATION
Thank you for shopping with us!
We are so thankful to have you as a part of Prairie Rose Boutique!  Our boutique is for women of all sizes who want to keep some bohemian flair in their day.  Whether you get to be home with your kids, are heading to the office, classroom, pasture, or night on the town, we are all about keeping with mainstream trends while combining style that keep us close to our roots.  Our goal is to provide you with effortless fashion that makes you feel absolutely beautiful every time you wear one of our pieces.  It is a blessing to know you took time from your day to visit our boutique.  Thank you!
Contact Info:
Reach us by email: hello@theprairieroseboutique.com
Store address:  6991 Majestic Loop
Lincoln, ND 58504